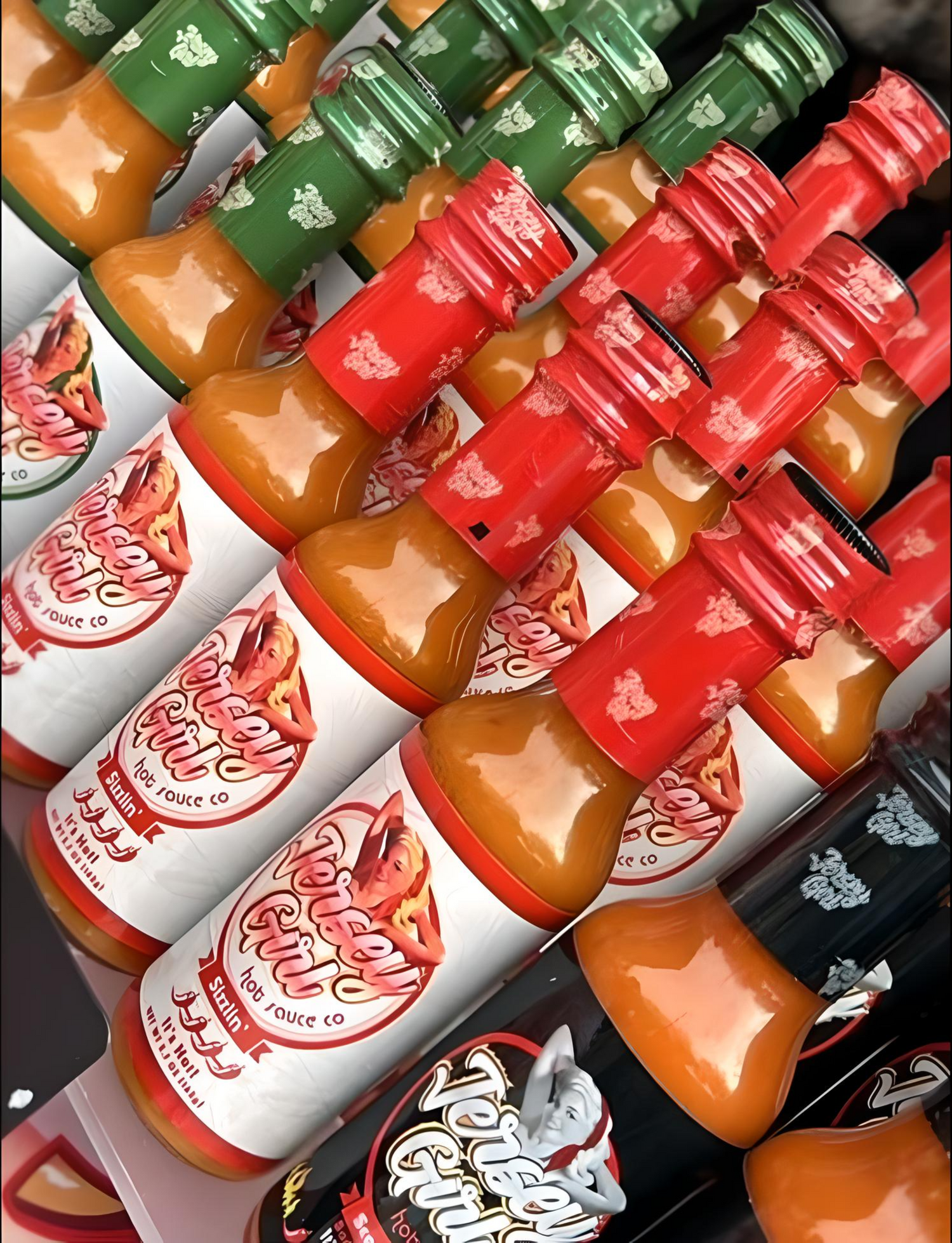 Why Jersey Girl?
Introducing Jersey Girl, a culinary delight crafted for health-conscious individuals who value real food.
Unlike the many artificial items flooding grocery store shelves today, our sauce boasts a fresh and natural approach.
Hand-picked peppers, tomatoes and perfectly roasted sweet potatoes form the foundation of our delightful sauce, resulting in a beautifully balanced sweetness profile.
By refraining from using extracts, we ensure that every spoonful brings forth a pleasant and palpable heat profile, allowing you to truly savor the inherent sweetness of the hot peppers we use.
Amazon's Choice
With zero to low sodium, you can enjoy it worry-free, enhancing your meals with boldness while maintaining a healthy lifestyle.
Try Jersey Girl and see why we are "Amazon's Overall Pick" for low sodium hot sauce.
Customer Reviews
"I am a hot sauce freak. I put it on almost everything. When I realized how much sodium I was consuming everyday I knew I had to change my ways or I'd end up with major health issues in a few years. I ordered this to cut down on sodium but to keep spice in my life. Really happy and satisfied. This stuff is spicy and hits the spot for me. I love it!"

"This our new favorite hot sauce brand. I try to watch my sodium and found this stuff and will never go back. My wife doesn't need to watch her sodium but loves it just as much as I do. She actually used it all up so I ordered 4 more bottles. You definitely will not be disappointed, her favorite is the hot honey."

"Jersey Girl Hot Sauce is Hot. But it has incredible flavor as well. With no sodium and no carbs this is the best Hot Sauce on the market today. And I am a hot sauce dude. I've tried them all.
Thanks Jersey Girl. Your the best!"